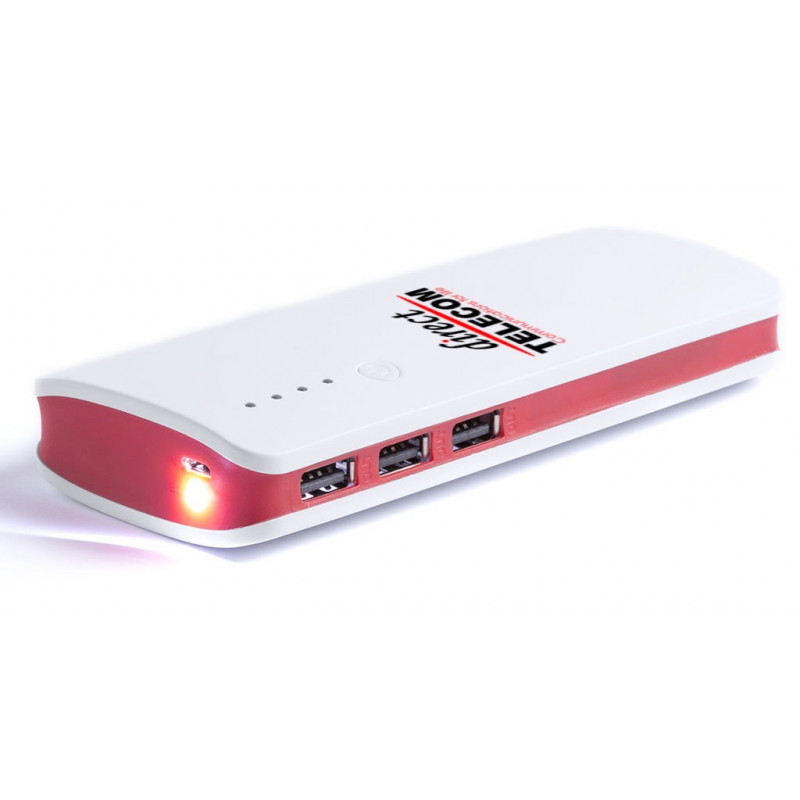  
dT Power Bank
This great USB Power Bank is ideal to have with you at all times so you know you always have some extra power with you for your phone or other devices. It is also the perfect companion for the dT Solar Bag! Get yours now to make sure you are all powered up no matter where you are!
NOTE: The applicable TAX will be applied when you specify your delivery address.

Security policy
Secure payments via Paypal, Credit Cards & Bank Transfer.

Delivery policy - Collect for FREE or Courier Service
You can choose to collect your products for FREE in our office in Adeje or select Courier for P&P.
Charge it with Micro USB cable or with the dT Solar Bag! (not included).
Capacity: 10.000 mAh of portable power.
3 USB charging ports for simultaneous charging at 5V (2.1A max.)
Top quality materials and construction.
Inbuilt Flashlight.
LED charge level indicators.
Input 1 (Micro USB): 5V.(2.1A)
Size: 6,5 x 14,3 x 2,2cm approx.