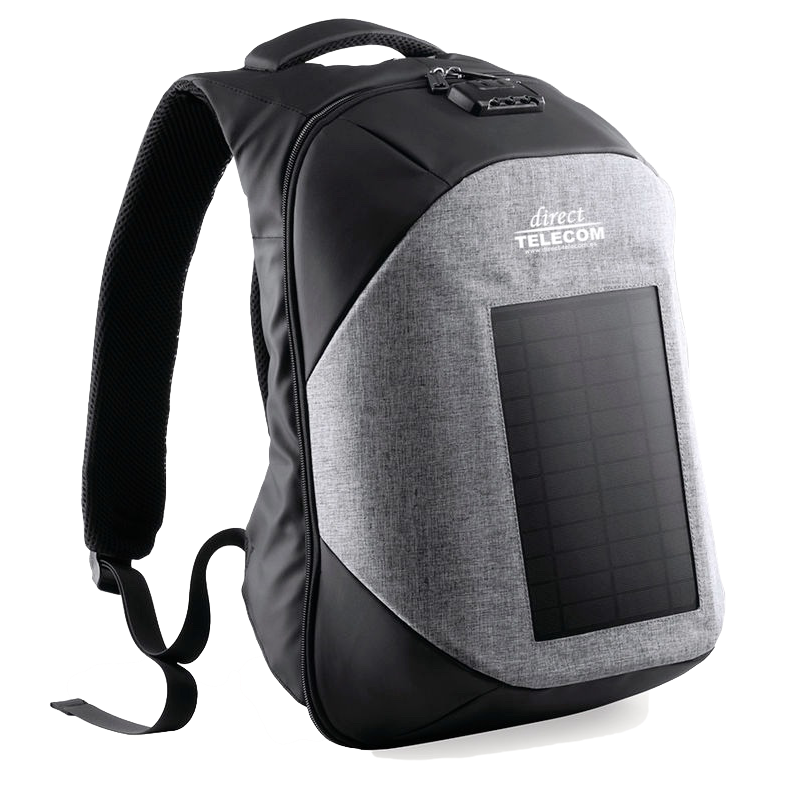  
dT Solar Bag
This fantastic Solar Backpack is simply the perfect bag to take with you wherever you go.  Your phone will charge while directly connected to the Solar panel in daylight without the need of a USB Power Bank.  If you wish however, you can purchase a USB Power Bank which will constantly be charged whenever it catches some sunlight, so that its full capacity is available to you night and day. The build quality is exceptional and very comfortable to wear. Get yours now to make sure you are all powered up no matter where you are!
NOTE: The applicable TAX will be applied when you specify your delivery address.

Security policy
Secure payments via Paypal, Credit Cards & Bank Transfer.

Delivery policy - Collect for FREE or Courier Service
You can choose to collect your products for FREE in our office in Adeje or select Courier for P&P.
Charge your device directly by connecting your charging cable to the provided USB controller connected to the Solar Panel (only works with sunlight).
or Charge a USB Power Bank (not included) that can constantly be charged while in sunlight, with power available to you day & night.
External USB connector for easy access.
Top quality materials and construction.
Ergonomic & comfortable design.
Combination Lock.
Pocket with detachable Key Ring.
Anti-Theft pocket.
Padded interior for Laptops/Tablets (up to 10 inch).
Water resistant.
Size: 34 x 45 x 16,5cm approx.